Award
Testimonials
"It does a great job. If you are looking for an image converter , it may be of help."
- Softpedia
"It is very easy to use. It is very effective in what it does.
I am very happy!"
- Andrew MacArthur
Find Us
Hot Guides & Tutorials
How to Watermark eBay Pictures
eBay is an online auction and shopping website in which people and businesses buy and sell a broad variety of goods and services worldwide each day. For this, images are important to good eBay auctions, the sellers need to take a photo of item for sale, and digital watermarking is a must to identify a photo as yours, the use of watermarking is a form of image management – to protect your copyright or make big profits.
PearlMountain Image Resizer Pro, which supports batch watermarking, you can watermark the pictures of all items simultaneously using this program. According to eBay, your item will be more likely to sell if you display a photo or advertisement on it. Below are some tutorials for you to add watermark.
Make Settings
Before adding watermark to images, it's important to load all the images that you want to add watermark in, and then choose one image format that is suitable for you to upload to web, resize, rename and adjust corrections can also be taken into consideration.
Add Image Watermark
Image Watermark is the symbol of protection if you're selling a copyrighted product, this will remind people that these works are copyrighted and not intended to be taken. You should switch to Image Watermark, browse for an image that you need for watermark and check Add Image box, then the image watermark will be displayed on your item automatically, you can adjust the position, change rotation and set opacity of image watermark, meanwhile you could preview the result while editing in the Preview Area.
Add Text Watermark
Add Text Watermark is an effective method to attract buyers' attention to your item. Switch to Text Watermark and check Add Image box, create some text that is special, you can change the font, font color, font style and set edge parameters. If possible, the alignment, rotate and opacity are also your choice. You can drag the watermark to any position and make the watermark stand out, preview the result until meet your satisfaction.
Save and Convert
When you have finished adding watermark, browse for a destination folder and start converting process, after conversion, all the converted pictures with watermark will be found in the destination folder, then you can use your item for eBay and not be afraid of copying, this may in return bring you a big profit.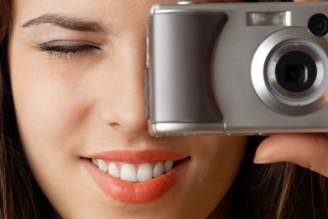 Original image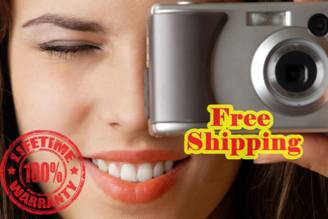 Watermark image
Related Software
PearlMountain Image Converter allows youto convert images to other formats, resize, rotate, crop, add watermark, apply effects and add border to thousands of images at a time. It supports the 60+ image formats, including the most popular ones: JPEG, BMP, TIFF, PNG, PSD, GIF, TGA, ICO, PDF, RAW and many others.

Download Now ( Free Trial )

Buy PearlMountain Image Converter ( $29.90 )